Nemo Women's Disco 15° Regular Sleeping Bag Electra/Starlit Ridge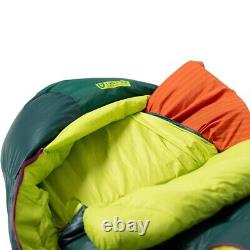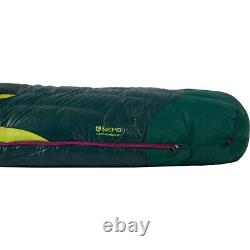 The Nemo Disco 15°F sleeping bag is perfect for women who love camping in colder weather. It's designed to fit your body no matter how you sleep, so you'll always feel comfy. You'll also love the integrated pillow pocket that allows you to use your clothes as a pillow. The bag is made with premium 650-fill-power down insulation, which is lightweight and lasts longer than synthetic fill.
It's easy to carry in your backpack. The Thermo GillsT feature regulates temperature and moisture, so you can sleep comfortably in a wider temperature range.