Feathered Friends Flicker UL 40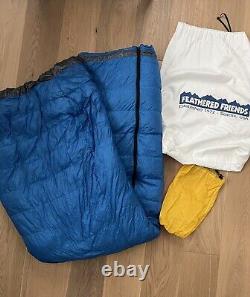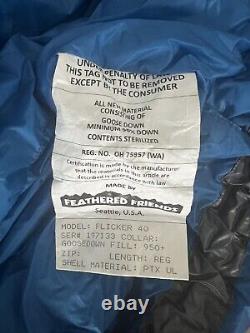 Introducing the Feathered Friends Flicker UL 40 sleeping bag, perfect for avid campers and hikers alike. This top-rated sleeping bag boasts high-quality down insulation and a durable nylon shell material, both of which ensure maximum comfort and protection from the elements during your outdoor adventures. In a stunning blue color and with the renowned Feathered Friends brand name behind it, this sleeping bag is a must-have for anyone looking to elevate their camping gear.
Regular length and regular width. Item used once and is in like new condition. Sleeping bag has been stored uncompressed.